December has already arrived, winter for the northern hemisphere, summer for the south and one of the most anticipated celebrations of the year: Christmas! It is time for you to prepare the gifts of your loved ones; from going to the stores to hunt offers and find the perfect detail for each of the people on your list of presents, to devote yourself to wrapping them.
If you are a creative girl looking for special gifts, then you will surely like to wrap each gift and give it an original touch. Here are some ideas to put to work, you will need scissors, glue, tape and various materials according to the style of wrap you choose.
1. Use colored yarn!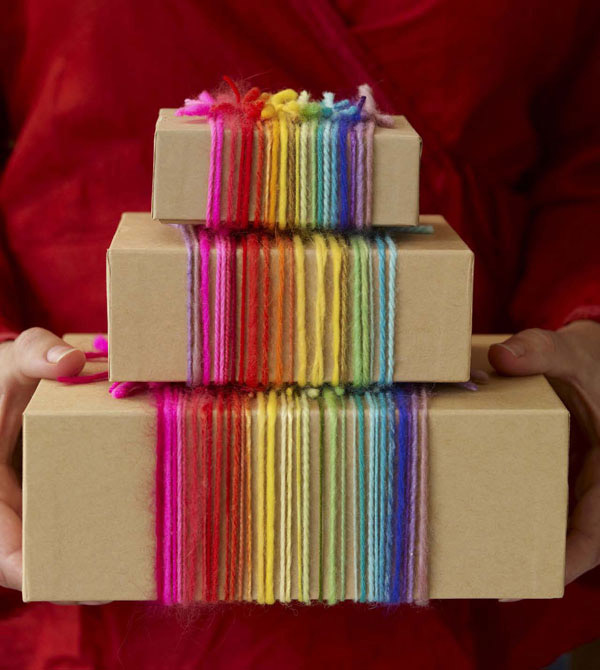 A great idea is to wrap the gift boxes with brown paper because its tone combines with any color. It is a fairly commercial paper that comes in sheets of 80 centimeters by two meters or you can buy it per meter, so it will reach you for several presents. Acquire several stamens of colors and as you can see in the photo give a couple of turns to the box, knot and cut, repeat until the combination of threads you like.
2. Draw golden stars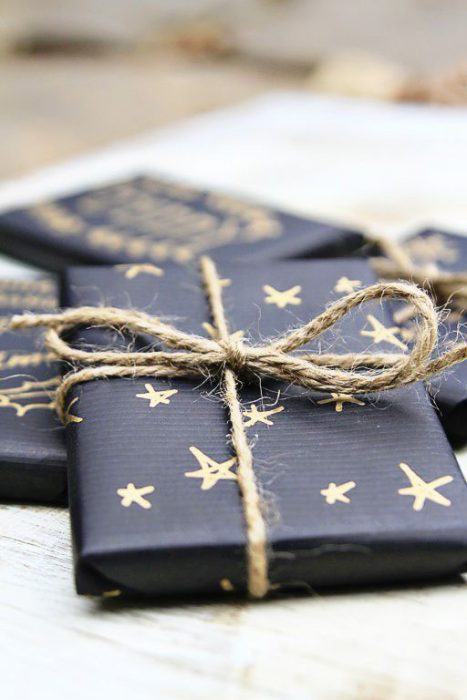 You will need black or navy paper to wrap all your gifts and a permanent marker in gold or silver. Take the sheet of paper and start drawing stars, leaves, suns, moons and everything you can think of, let the ink dry well and then wrap as usual. For the tie look for some natural fiber cord.
3. Use crossword magazines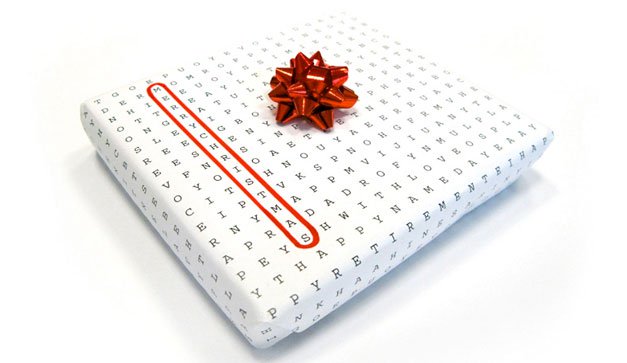 The crossword booklets are very cheap and can be found in any magazine stand, the texture of the letters on a light background is very original. You just need to invest in colorful bows to be the center of attention.
4. Make your own wrapping paper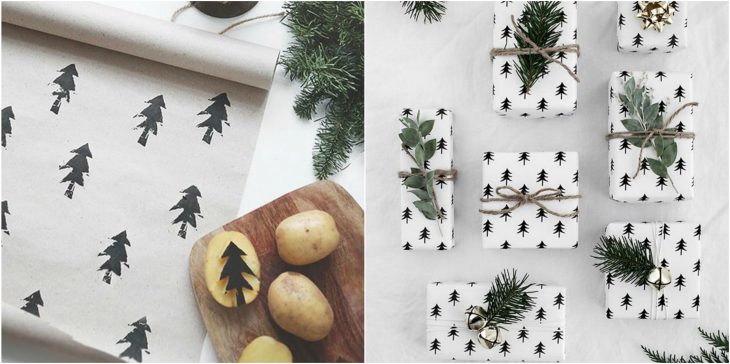 You will only need a few potatoes and a thin knife. Part one in half and try to give it the shape of a pine. Dip the potato cut in Chinese ink, clean the excess and place several stamps on the paper you chose for wrapping, let it dry. Once dry wrap your presents as you usually do, to decorate you will need pine branches, they can be natural or synthetic, a brown cord or white yarn to tie them and you can add bells to make them look more beautiful.